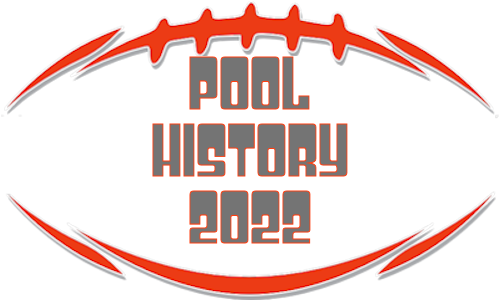 Week 03 picks have been posted... Week 03 Still Alive Standings have been posted... Week 03 Winners have been determined and the website has been updated..... All week 04 picks must be submitted by 1:00 PM ET Sunday 10/1.....
Week 03 is closed and the week 03 picks have been posted. Have a great NFL Sunday......




WEEK 01
MEMAW
Whatthebleep II
Chuckles
WEEK 02
Anthonyswife
Spikeknight
Brookzee
WEEK 03
Runtheball
Yoda
2way tie for 1st
nursenan
WEEK 04
joe gersonia
Anthony Gersonia
CMJL08
Danno7856
3way tie for 2nd
WEEK 05
LA-LUCCI
KingFish
Chuckles
WEEK 06
Stack
Matthew Davis
Coach
WEEK 07
Chuckles
Laketoad
Donna Kluge
paul gersonia
WEEK 08
Tom Richards
TonyD
2 Way Tie For 1st
LA-LUCCI
WEEK 09
Spikeknight
mother
HI EYE CUE
WEEK 10
Amywelch
Carleen
DoubleDs
WEEK 11
LeftCoastCowboys
Richard Ferris
SauceyJoe
Wanger
WEEK 12
Firestick
WANGER
HI EYE CUE
WEEK 13
TonyD
Poppa Kreuts
Matthew Davis
WEEK 14
Commish Danno
Red Zone
LeftCoastCowboys
WEEK 15
MORE COWBELL
Tim Malley
Laketoad
WEEK 16
Danno7856
Yoda
wreckingball
Rickydee
WEEK 17
cm1
Richard Fantanza
TonyD
3way Tie for 1st
3way tie for 1st
WEEK 18
Richard Ferris
WestonCooper
JeremyandDad
"Lucky" Award
Runtheball
$500.00
"Snubbed" Award
LA-LUCCI
$348.00
"Kicker" Award

Tom Richards
$197.00
Only places 1 thru 3 are combined for any ties. If 4 people tied for 1st the money for 1st, 2nd and 3rd would be added together and divided by 4.

If 4 people tied for 2nd the 2nd and 3rd place money would be added together and divided by 4.

If 4 people tied for 3rd the 3rd place money is divided by 4.
"Next Hottest Picker" Award
WANGER

at 64.7% and no weekly wins
$91.00

"Broken Heart" Award
mother

Who was in 2 weekly tiebreakers without a win
$76.00
I will wait until Thursday before I pay the 1st Half winners. Giving players time to challenge me. I am human and I do make mistakes; so please check my work.
"Lucky" Award
Poppa Kreuts
$500.00

"Snubbed" Award

Tie for 2nd
All The Way May
Yoda
Runtheball

Add 2nd and 3rd places together and divide by 3

2nd = $348.00
3rd = $197.00
Total = $545.00

$545.00
divided by 3
$182.60
each

"Kicker" Award

3way tie for 2nd
$197.00
Only places 1 thru 3 are combined for any ties. If 4 people tied for 1st the money for 1st, 2nd and 3rd would be added together and divided by 4.

If 4 people tied for 2nd the 2nd and 3rd place money would be added together and divided by 4.

If 4 people tied for 3rd the 3rd place money is divided by 4.
"Next Hottest Picker" Award
Laketoad

$91.00


"Broken Heart" Award
WANGER 70.6
MORE COWBELL 70.6

There a bunch of people who were in 1 tiebreaker. So to come up with a winner i look who had the highest W/L % for the 2nd hald and WANGER and MORE COWBELL boyh had 70.6%
$77.00
Divided by 2
$38.50
each
"Best Overall W/L % for the full season"
Runtheball at 69.9% for the entire season

$303 for each half
$606.00